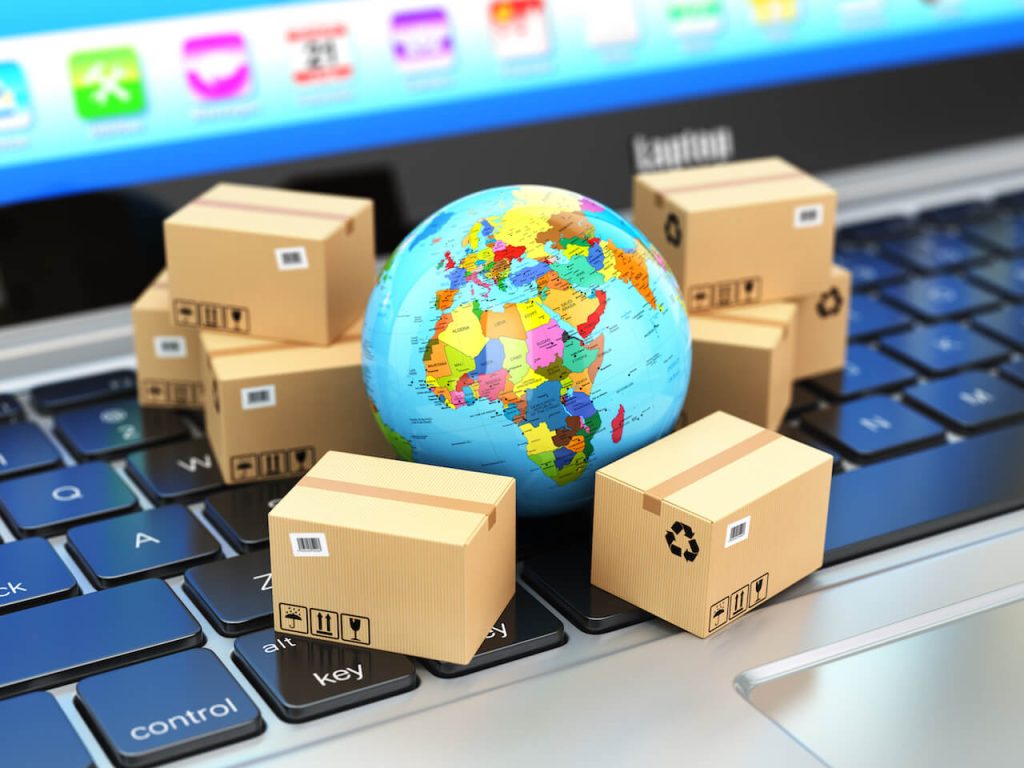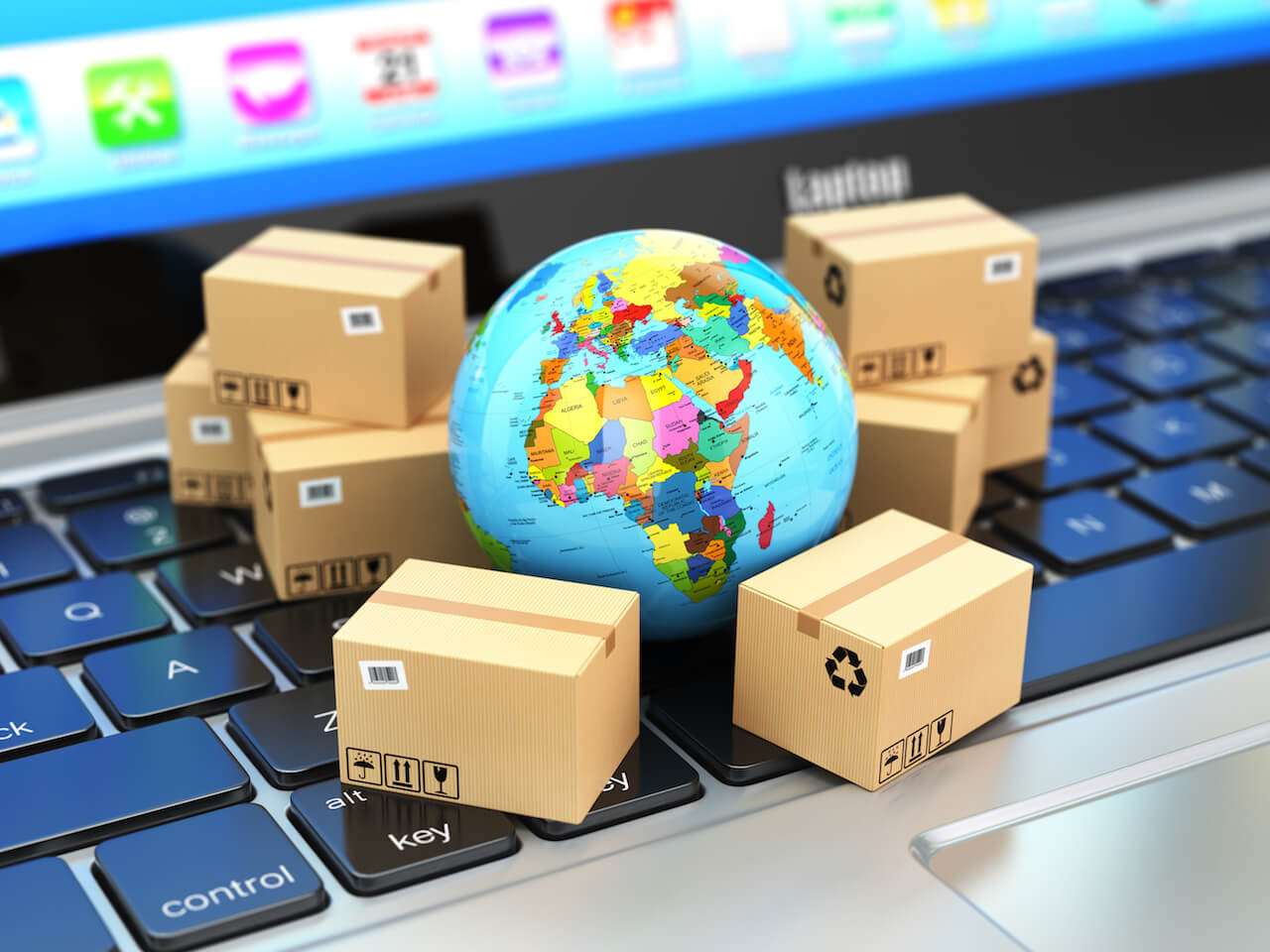 No formula, algorithm, or crystal ball can let you know for sure when and just why each customer will purchase your products.
A senior citizen thinking of buying a smartwatch may a recommendation text message from her grandchild about a specific model. Then walk into a physical store and buy the smartwatch. Alternatively, the same grandchild might spend weeks reading smartwatch reviews, adding or abandoning items within their cart, on both mobile and desktop, before finally purchasing due to an enticing email offer.
This is a complicated process, which is why omnichannel selling is indeed essential.
PowerHouse Consulting Group can help make the development and strategy of an e-commerce platform more understandable for the owner and much more enjoyable for the customers. There are no crystal balls in this part of the internet, but there are proven to work strategies. Below are a few statistics on what consumers shop online and just why you will need an omnichannel retail strategy.
---
Subscribe to our monthly newsletter filled with good stuff
[mc4wp_form id="20936″]
Your data are safe with us. We will never spam and you can always unsubscribe with 1 click.
---

What is omnichannel (multichannel and e-commerce) retail?
Omnichannel retail is a modern method of commerce that targets designing a cohesive user experience for customers at every touchpoint. By definition, it differs from traditional marketing, where individual channels are optimized without taking the complete experience into mind necessarily.
Typically, omnichannel retailers are not startups. They are not web-only shops. Also, this means they will have the administrative center to place some feet on the floor. That much is clear. What isn't, maybe the basic notion of seamlessness and retailer sophistication. From that perspective, few retailers today are successfully executing all of their omnichannel initiatives few retailers. just guessing. Sure, they will have proprietary data on what individuals are utilizing their channels, but "omni" has Latin roots in the omniscient realm, meaning perceiving all plain things � not what's happening on your channel just.
Omnichannel marketing, then, becomes more about providing an event "the omnichannel customer experience" transcending anybody medium and providing shoppers what they need if they want.
Up to now, no one has decoded the way in which, when, and just why the present-day consumer decides to buy something. What we can say for sure though is that nobody today shops exclusively by way of a single medium. Consumers buy online, in-store, and on marketplaces, from legacy retailers and independent brands alike.
---
Subscribe to our monthly newsletter filled with good stuff
[mc4wp_form id="20936″]
Your data are safe with us. We will never spam and you can always unsubscribe with 1 click.
---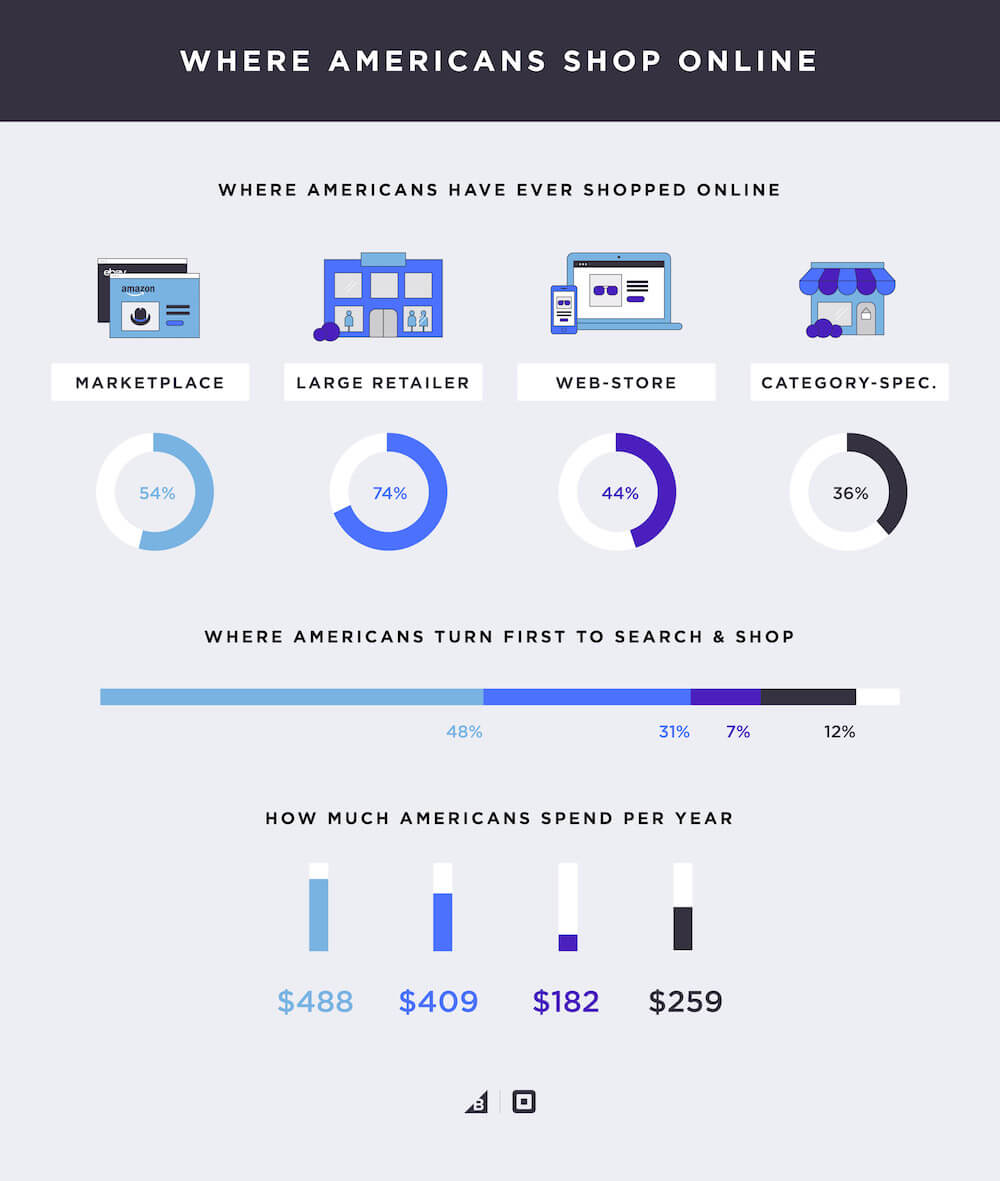 Webstore vs. large retailer vs. marketplace purchasing behavior
You can find thousands of online shopping choices for consumers, and few shoppers are loyal to just one single. This modern consumer behavior has resulted in a growth in two industry terms
Multichannel: Multichannel retailing means an organization sells in multiple online channels (e.g. online store, marketplaces, and social media marketing)
Omnichannel: Omnichannel identifies retailers with both a physical and digital presence.
Retailers can neither be both nor, although most successful merchants are usually multi-channel and growing to become "omni" shortly. That is because consumers shop wherever may be the easiest.
Nearly 1 / 2 of all online product searches (48%) begin on marketplaces like Amazon, for example. Compared, 31% of modern consumers first turn to larger retailers, 12% to category-specific retailers, and 7% to webstores.
In fact, year in the last, online shoppers in THE UNITED STATES have spent probably the most with e-commerce marketplaces ($488), closely accompanied by large retailers such as Nordstrom or Best Buy ($409).
Product discoverability may be the name of the overall game for trusted online retailers, big brands even.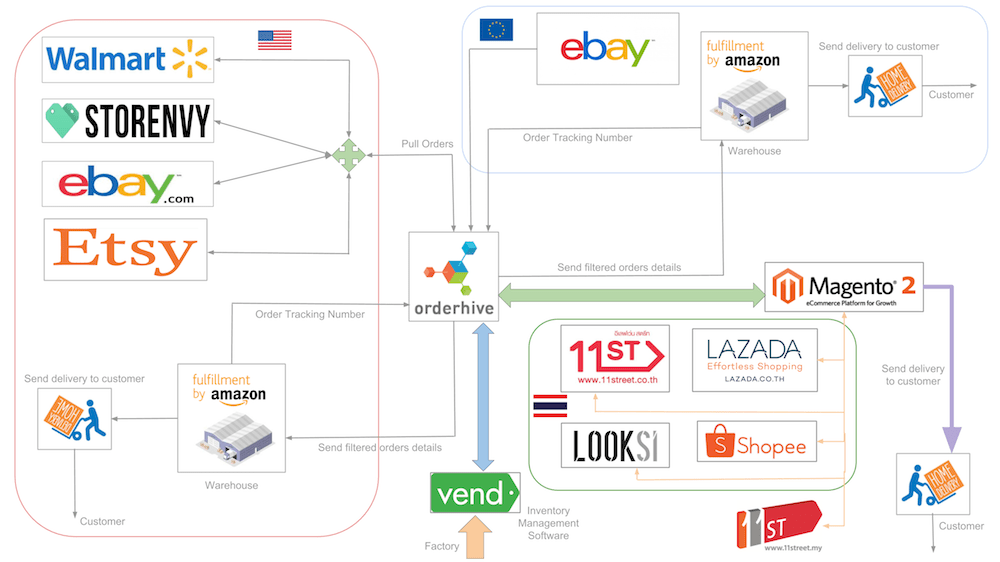 NEXT THING: Developing Your Omnichannel Strategy
Technology has disrupted the retail industry wholly. Individuals are no more loyal to an individual brand or kind of shopping. They now shop within an omnichannel fashion, buying on a mobile device during a brick-and-mortar store sometimes, or browsing a marketplace before going to a category-specific site.
For instance, webstores and category-specific internet vendors have a leg on selling gifts and flowers up. However, if you are an internet site selling clothing, shoes, and accessories, you will also desire to list on a marketplace or go the wholesale path to get your items in a big retailer like Walmart.
In the end, most consumers searching for those items begin their explore and eventually obtain one particular platform. If you are not there, they shall not be buying from you.
---
Subscribe to our monthly newsletter filled with good stuff
[mc4wp_form id="20936″]
Your data are safe with us. We will never spam and you can always unsubscribe with 1 click.
---
HOW DO Your Brand Become Omnipresent & Discoverable
Another question is: If screens are everywhere, where are people looking if they discover new brands?
Obviously, you cannot everywhere be. Therefore the next most sensible thing would be to build the illusion to be at the places your ideal customer often visits. We do that by developing a network of concentrated and overlapping outlets for advertising, pr, and SEO efforts.
To get this done, we'll concentrate on three major areas:
Online discovery touchpoints
Geographic locations
Devices used
Step one to create this illusion of omnipresence would be to boost your visibility in the places people discover new brands.
Global Web Index's 2013 survey reveals that the principal ways people discover brands are through press and blog coverage, online/offline friends, advertising, and search healthy mix of active and passive forms of brand discovery.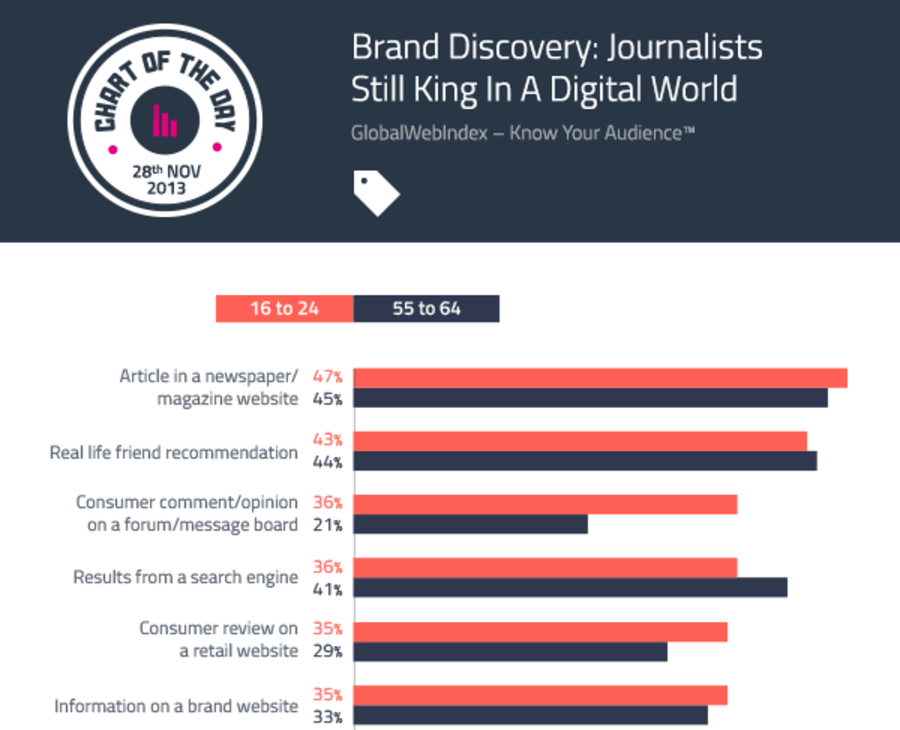 What's Next for Retailers Seeking to Adopt Omnichannel Strategies?
Where may many brand marketers look at those survey results and have, "How can I reach the most people on X, Y, Z channel" an omnichannel online marketing strategy looks and asks, "How do these channels overlap?
It is not nearly reaching a lot of people possible through individual channels. It is about understanding where your marketplace is attending to. Whether this can be a blog, online news, Youtube channels, Instagram influencers, podcasts, or Television shows it is strongly recommended to insert your brand at the intersections of these media properties.
By remaining within their peripheral vision with a consistently excellent offer on channels they already trust, you will create a credible sense of familiarity.
Make no mistake, the pressure is on.
---
Subscribe to our monthly newsletter filled with good stuff
[mc4wp_form id="20936″]
Your data are safe with us. We will never spam and you can always unsubscribe with 1 click.
---
As behemoths like Amazon, Alibaba, Lazada, and Walmart are more centered on the discipline – and the philosophy behind omnichannel deepens – consumer expectations change and they'll never look back.
Five years from now, single-channel retail, marketing, and merchandising will be obsolete because the video store or 1-hour photo is currently, and your visitors will not offer you a second thought.
Download Omnichannel Brand Logistics Example
---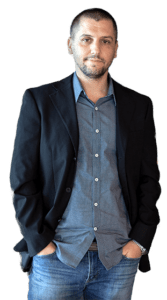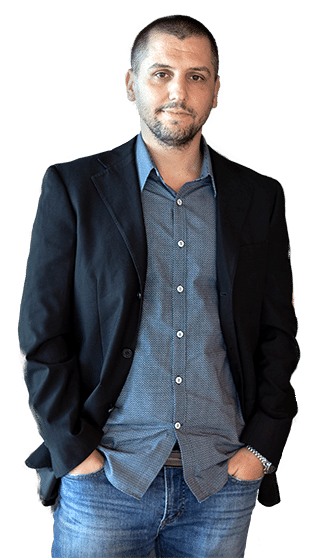 See How My Agency Can Drive Massive Amounts of Traffic to Your Website
SEO – unlock massive amounts of SEO traffic. See real results.
Content Marketing – our team creates epic content that will get shared, get links, and attract traffic.
Paid Media – effective paid strategies with clear ROI.
---