A Weblog or a blog is an online journal or informational website published on the World Wide Web consisting of discrete, often informal diary-style text entries. They are displaying information in reverse chronological order, with the latest posts appearing first. Here are facts on Successful Blogging as a Business.
Currently, there are well over 440 million blogs, and back in 2011, that number was 173 million. And in 2005, the web was still so small that there were only 64 million websites (with only a small portion of them being blogs).
In other words, a blog post was pretty good interesting because something is better than nothing. People were just happy to get some information, even though it wasn't great.
But over the years, blogging has changed. What it used to be in 2005 isn't what it is today.
What blogging used to be
A blog used to be a blog.
It was a place where you would share your personal experiences with the world. From photos of the places you traveled to and blogging about the food you ate to even sharing personal information about your family life…
In 2005, social networks weren't popular. Facebook launched in 2004. And sites like MySpace focused heavily on music.
As social networks evolved, people realized it was easier to share personal stories on Facebook and Instagram than write a whole blog post.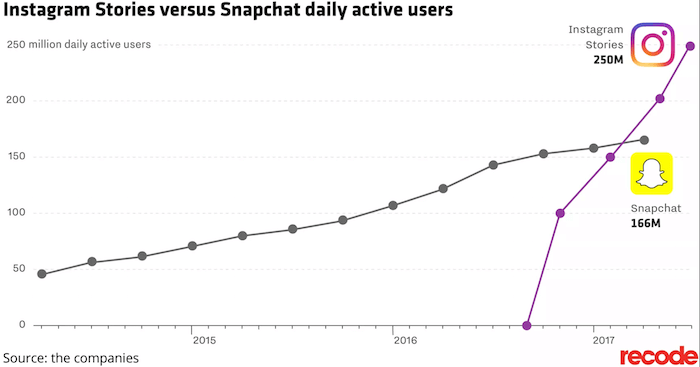 Over 250 million people share what they are doing in their personal life each day, just on Instagram. All you have to do is talk or look into your phone for only a few seconds. It's that simple.
And that's why more of you use social networks daily than a blog.
Just think of it this way, if you wanted to update your friends on your life, is it easier for you only to upload some pictures to Facebook, or is it easier for you to write a blog post?
Of course, it's easier to upload some photos to Facebook. It's why Facebook is so popular.
For that reason, people started to focus their attention on Instagram, Facebook, Twitter, LinkedIn, and Snapchat over blogging.
So why do people continually create more blogs?
There are many reasons why blogs have grown in popularity. As mentioned above, there are well over 400 million blogs today.
The biggest reason why blogs have grown in popularity is that you are an end-user and continue consuming the content that blogs put out.
Just in the United States alone, 42.23% of people from 18 to 49 read blogs.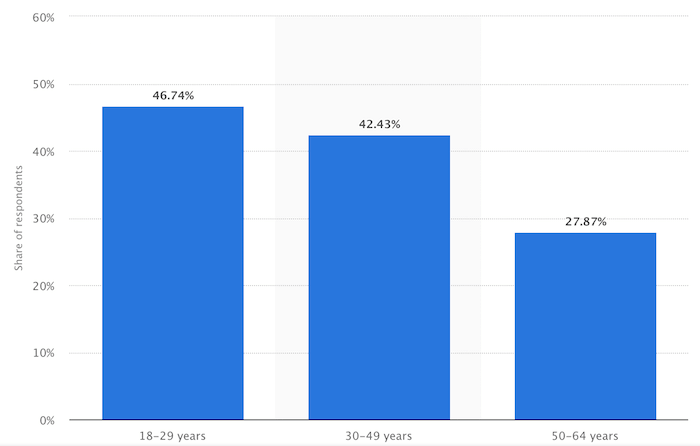 And because people want to read blogs, Google has no choice but to rank them. The average page that is listed on page one of Google has 1,890 words: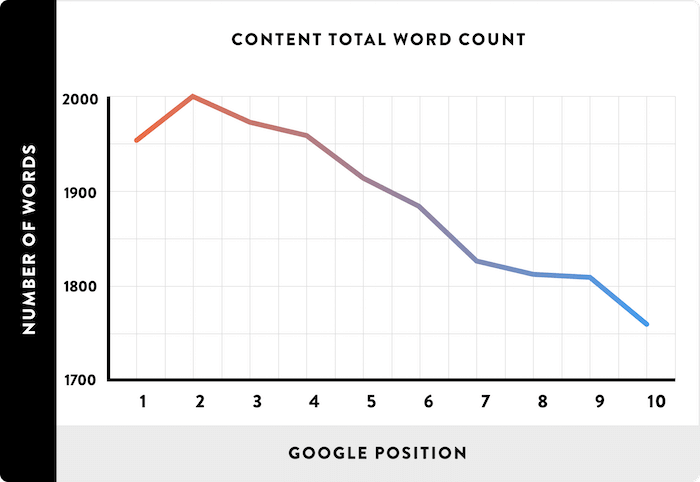 There are many reasons you may want to create a blog.
Here are the main reasons to have a blog:
Creative blog as a business
As more sites have come online, SEO has become more competitive. Yes, more people are using Google, but they are searching for the same popular terms.
1. You control your destiny — social networks have restricted how many of your friends see your content. With a blog, you have more control over your future. You can collect emails to get people back to your site, and you can build a push notification subscriber list. You can rank your content on Google.
Overall, it's just easier to get a consistent stream of traffic from a blog than from a social profile because you aren't relying on one traffic source. This is more important than ever because the top referring sites on the web are sending less traffic out to other websites.
2. Paid ads are expensive — Google generated 6 billion dollars in ad revenue in 2005, and that number shot up to 95 billion in 2017. With ad costs continually rising, you have no choice as a business but to find other traffic channels.
A blog is an obvious question as Google loves ranking text-based content. Just look at Wikipedia. They rank for everything and generate 5.4 billion visits a month.
3. Marketing has moved to an omnichannel approach — there are currently 1,766,926,408 websites on the web. In 2005 that number was only 64,780,617. That's a 2,627% increase.
That means you, as a business, have more competition online, which gives consumers more choices. Why should someone choose you over the competition?
Well, branding plays a huge part; if you can get a consumer to see or hear about your brand seven times, they are much more likely to be a customer. A blog creates another additional touchpoint.
With Semrush, they have a database of 370,000,000 keywords.
They generate massive search volume per month.
As more people come online, it doesn't mean that they search for brand new keywords. It just means that the popular terms get even more popular.
That's why it is harder to get people to come to your site over the competition because you are competing with more companies to get those eyeballs.
See, as SEO has become more competitive, you have no choice but to treat it as a business. It takes time and money to produce content. It takes time and money to promote your content. And then once you have those visitors, it takes more time and money to convert those visitors into paying customers.
In other words, because it is so competitive, you won't do that well unless you put in tons of time or money (or ideally both).
Conclusion
It's not like we're trying to persuade you into building a blog. But believe that most companies should have a blog. And if you don't have one, follow this guide to get up and to run.
A blog is the only way you will rank well on Google and generate traffic without directly paying for it by using Google AdWords or Facebook Ads.
But if you want to do well, you can't treat your blog like a "blog"… you have to treat it like a business. If you don't, then you won't do well.
Here are the four essential steps you need to take if you want to do well:
Now we've discussed blogging. Just make sure you apply those tips mentioned above and see how your blog or business goes well. Successful Blogging as a Business
1. Focus on writing amazing content consistently — it's not about writing one or two amazing posts. You have to be always excellent. The market is so competitive; you can't write 400-word blog posts as I did in 2005. Sure, if you are in a new niche with no competition, by all means, write 400-word posts, but the chances are you are going to have some competition eventually. And if you don't have the time, you should hire a writer to help you out.
2. Promote your content — after you have content, you'll. Promotion isn't secure, but I've broken it down into four steps for you. Just follow them, and you'll do well.
3. Focus on monetization last — most bloggers who get this far face one big problem. As their traffic increases, their revenue typically stays flat. Just because you have more visitors it doesn't guarantee an increase in revenue. Towards the end of this blog post, to teach you how to convert those visitors into leads and customers. Follow them.
4. Don't forget about voice -If you've followed the three steps successfully, you'll need to start thinking about voice. 40% of adults use voice search daily, so don't take it for granted. Follow this guide to ensure that you capture the voice search market share before your competition. Successful Blogging as a Business