Almost every business, whether its major corporations, small business owners, nonprofit organizations, and partnerships, wants to establish a company financially by having a lucrative income source. But oftentimes, there is a struggle at some certain point, and they have difficulties managing the company's growth. One good alternative is to create partnerships with certain people or other businesses, greatly helping drive good performance. However, it will be the very best decision to choose reputable and credible partners before signing agreements. Here is how to Grow Your Business with a Certified and Trustworthy Company.
Drive Your Business Performance with a Certified and Trustworthy Company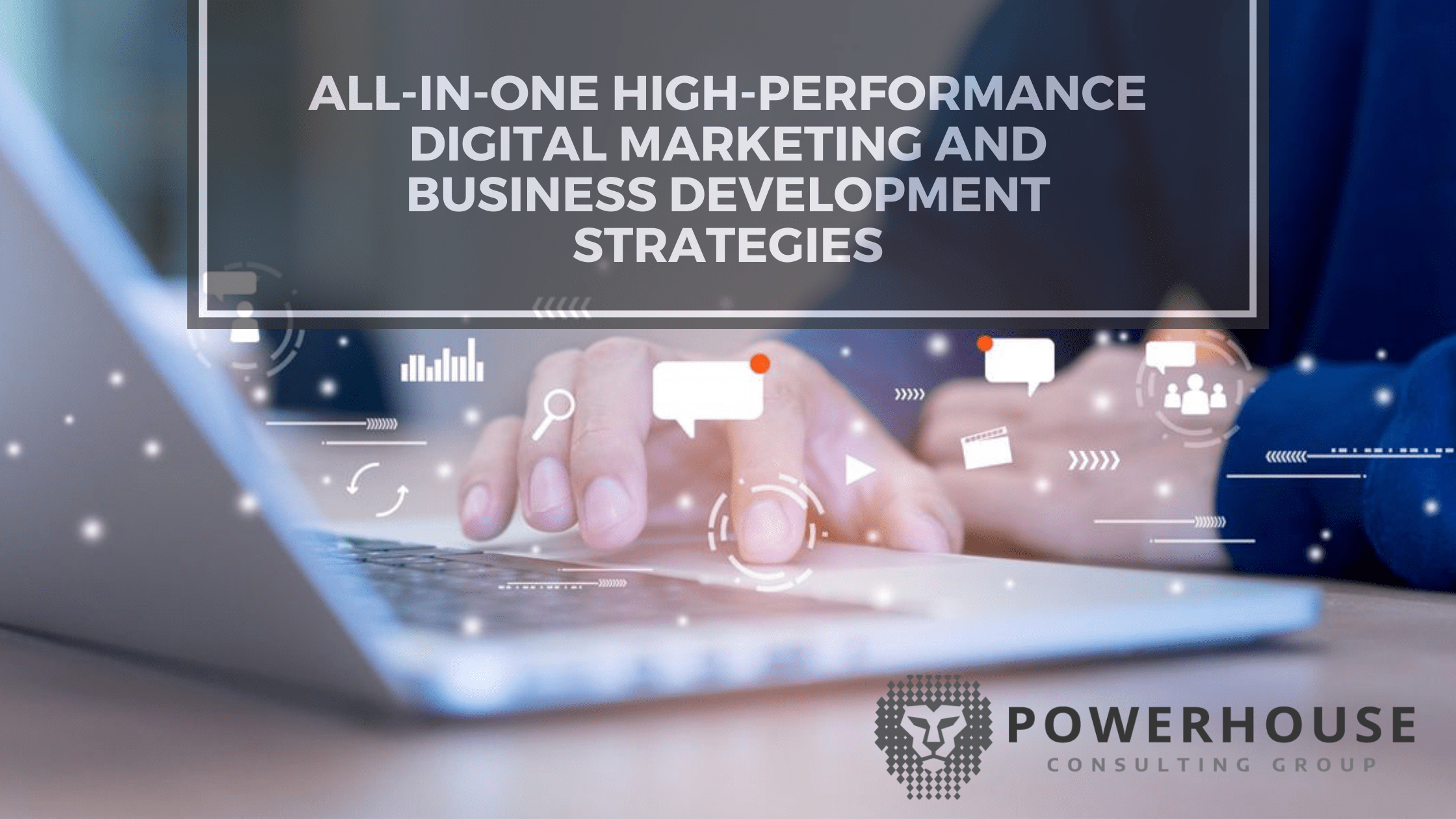 We Take Great Pride for Having a DUNS Number!
Powerhouse Consulting Group has received yet another outstanding achievement for completing our company's DUNS registration, and we could not be more pleased with it.
Our heartiest congratulations to Ms. Namwan Stergiou on successfully making it.
The Dun & Bradstreet DUNS Number is a unique nine-digit identifier for businesses.
This number is assigned once our patented identity resolution process, part of our DUNS Right methodology, identifies an outstanding company from any other in the Dun & Bradstreet Data Cloud.
So, getting a DUNS means our business has been validated by Dun & Bradstreet, one of the top credit reporting agencies. It is used as the starting point for any company's Live Business Identity, the most comprehensive and continually updated view of any company in the Data Cloud.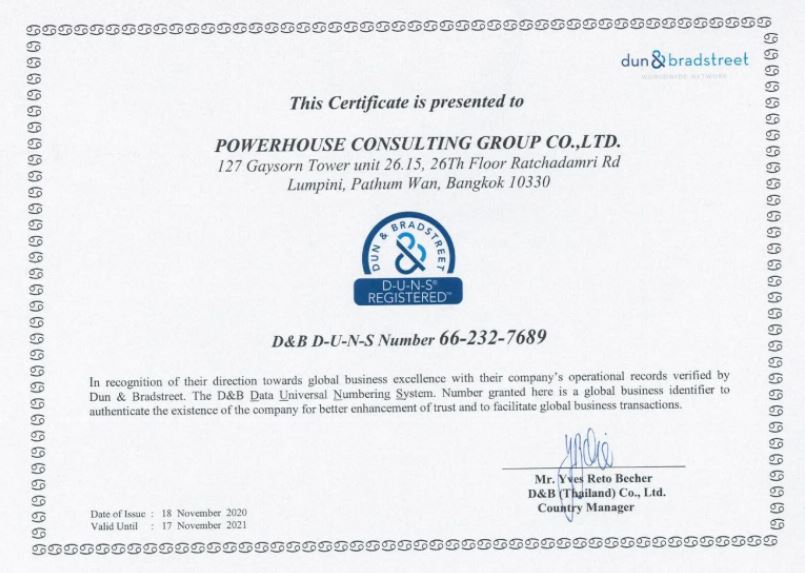 The DUNS Number also identifies relationships between corporate entities (hierarchies and linkages), another key element of Live Business Identity and commercial risk assessment practices.
For this reason, it provides credibility to our brand and allows our team and others who may want to do business with us to gain more information easily.
A DUNS Number identifies a company's Dun & Bradstreet business credit file, which may include firmographic data (company name, address, phone number, etc.), corporate family relationships (headquarters, branches, subsidiaries, etc.), and scores and ratings that assess different financial health indicators.
In this manner, the DUNS Number (and the connected Live Business Identity data) enables a single truth source to capture and store information related to our company's customers, partners, and suppliers.
Consider Dun & Bradstreet's unique Live Business Identity, a dynamic descriptor of nearly every growing business on Earth, enabling reciprocal business relationship insight.
After receiving this badge that determines our creditworthiness, our company takes great pride in being a certified and more trustworthy company worldwide.
Potential investors, money lenders, and other entities can check our business information tied to our DUNS number before doing business with our company!
Have you ever plan to seek small business financing, enter into partnerships, or establish your company financially? A DUNS number can help you make a major impact. Grow Your Business with a Certified and Trustworthy Company. Grow your business with us!