Amazon is dedicated to helping business owners sell their products. That is why the company has various options for entrepreneurs to advertise their products even when searching for something else. An effective method is with Sponsored Product Ads. Learn more about Amazon Sponsored Ads.
Before pursuing any marketing venture, it is vital to weigh the costs and benefits first to see if a certain advertising method is right for your company. Amazon Sponsored Products are Amazon ads that promote the sales and visibility of your desired product listing in Amazon search results.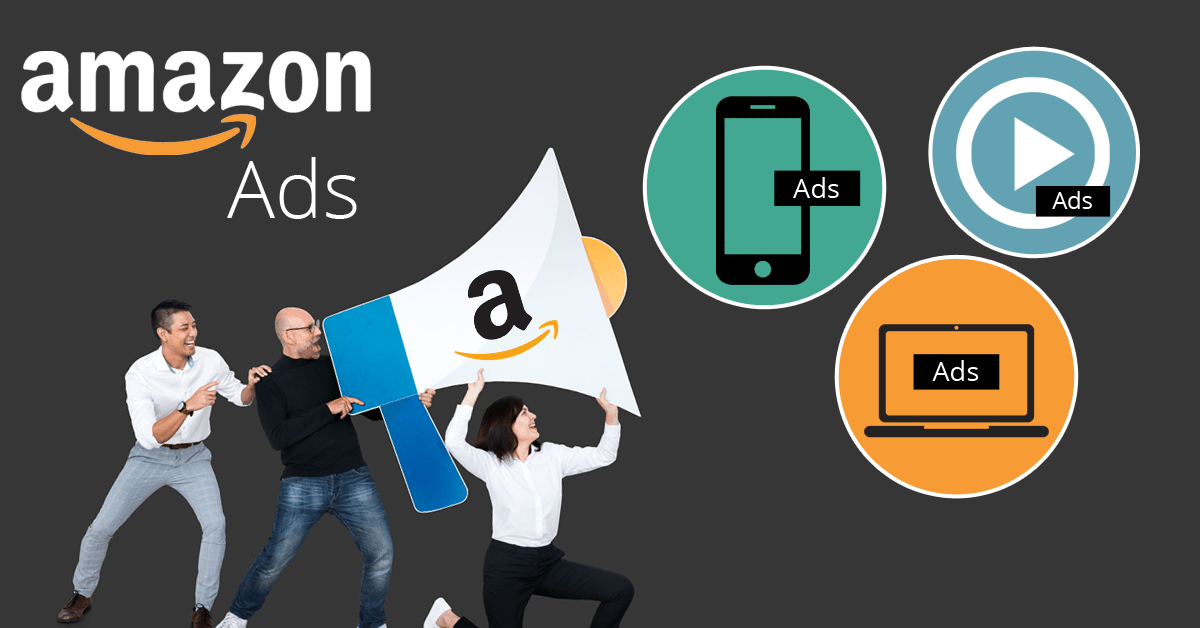 It is the best way to get your product in front of more people, or we can also say, potential buyers. There are millions and millions of products available on Amazon.
And even if you have picked the perfect product and your product is available on Amazon, you still have to let the world know about it. Otherwise, it's going to be visible 4 or 5 pages deep on Amazon Result's page.
a. Negative Keywords
After understanding the fundamentals of Amazon Advertising, it is crucial to know how to spend your advertising budget more efficiently. One of the best ways to do that is by using negative keywords.
Negative keywords should be on the top of your list. But first, you need to know what they are, why you need them, when you should use them, and how to build them.
Negative keywords in Amazon Advertising are the keywords that are either irrelevant to the product being sold or highly non-converting. Reasons could be many, such as the keyword could be too broad, too specific, highly competitive, etc. They are a great way to optimize your Amazon PPC, drive in quality traffic, and increase your ROI.
They can be used to remove non-converting search terms that drive in a lot of traffic with inferior conversion rates.
b. Amazon Post
Amazon Posts is Amazon's latest attempt to blend a social-media-esque platform experience into its U.S. marketplace. It is a new way to browse and discover products on the Amazon platform.
Its function is similar to that of a social media feed. Each brand is allowed to publish a stream of posts (image-only for now) curated and controlled by its brand.
Amazon Posts allows brands to duplicate what they're doing on social media channels like Instagram within the Amazon Marketplace. It can also help your brand stand out from competitors and draw the attention of shoppers.
c. Keyword/ASIN rank tracking
Amazon is a very competitive marketplace now, and to keep up with the competition. You always need to work on the rankings of your listings. This may not be easy for the new sellers, and they need a lot to learn before starting to work on the rankings.
The top rankings are the key to sky-high sales and profits on Amazon. So it is quite important to be on page 1 for your top keywords. You need to constantly know where your listings rank for their most important keywords so that you can take targeted action to maintain and improve them.
Keyword Tracking is beneficial if you are running Amazon advertising for organic visibility targeting specific keywords.
d. Amazon Attribution
Amazon Attribution is a new beta measurement solution that provides brands that sell on Amazon with sales impact analysis across media channels off Amazon. With these insights, you can discover new ways to grow your business on Amazon by optimizing experiences off Amazon.
With Amazon Attribution measurement, you can understand how these non-Amazon touchpoints help customers discover and consider your products on Amazon.