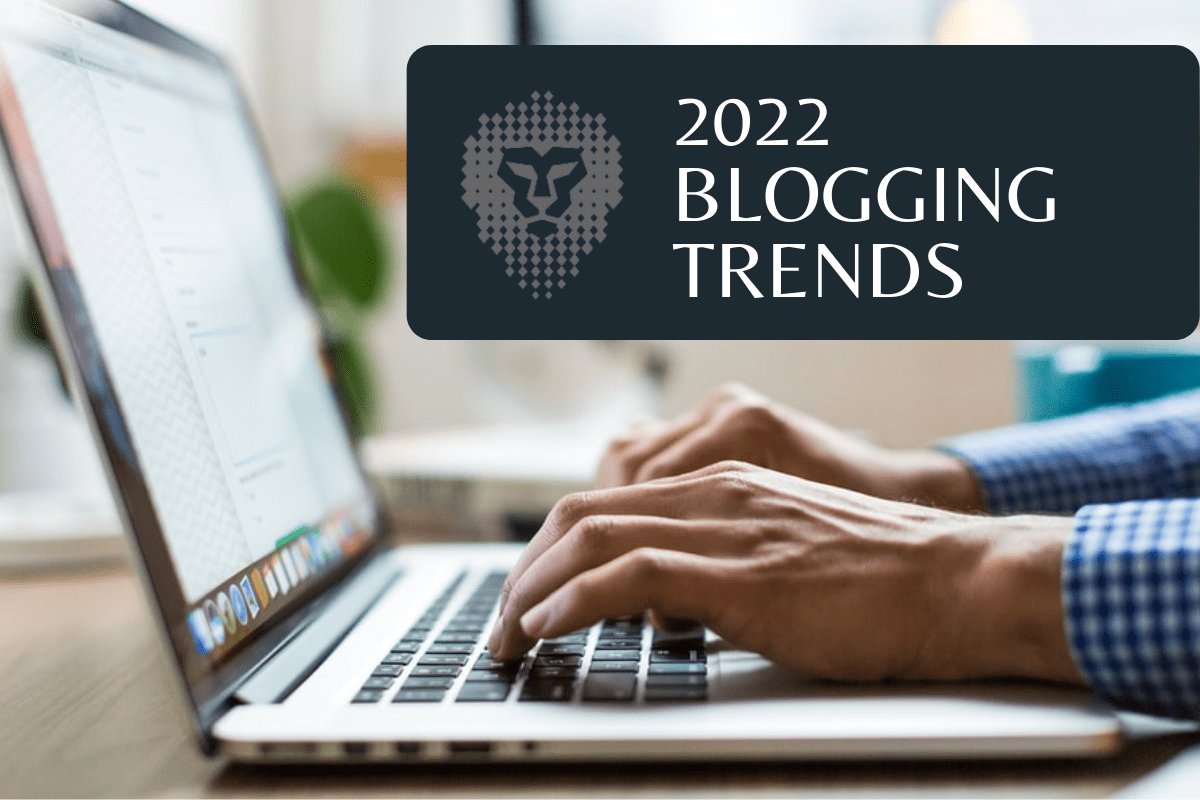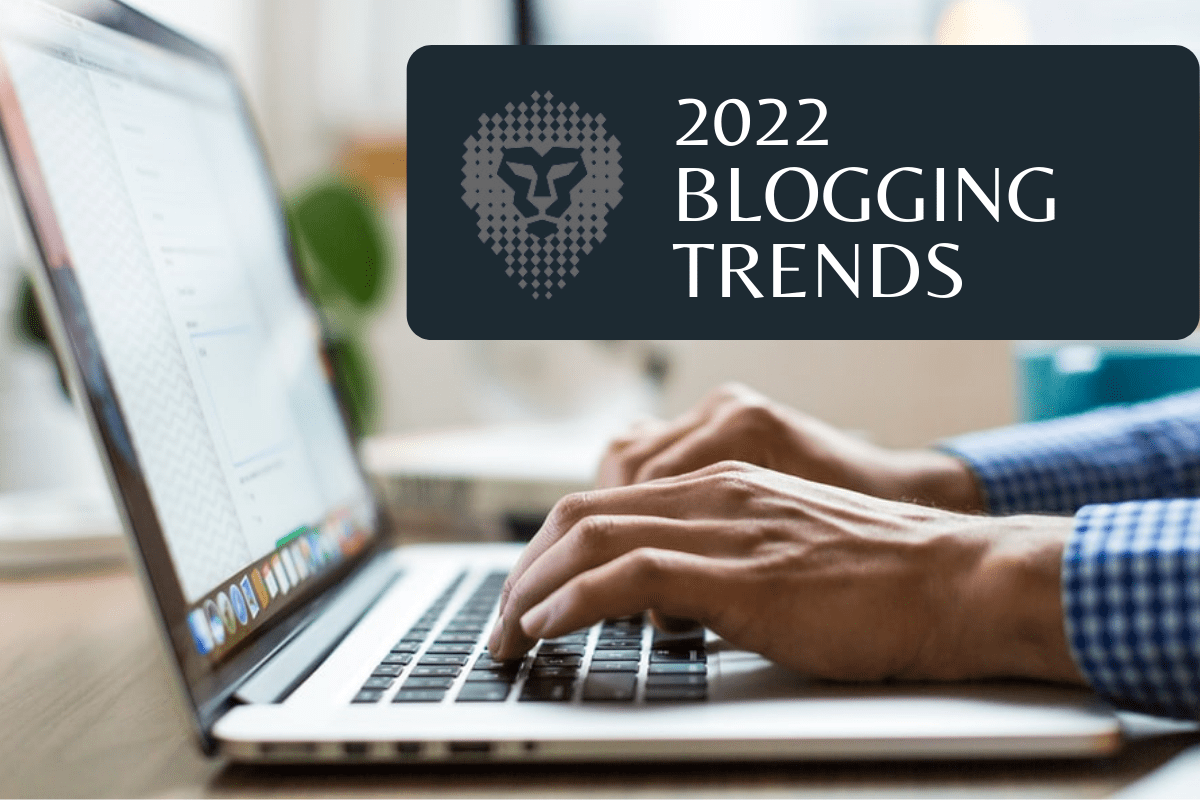 This post may contain affiliate links. Click here to find out more about this.
In the world of content marketing, it's no secret that blogs can be quite profitable. Each month, over 409 million individuals read blogs, increasing brand visibility, consumer trust, and the possibility of positive results. Blogging also increases the number of indexed pages by 434 percent and the number of indexed links by 93 percent. For your business, this means more inbound traffic and more recurring consumers. What's not to like? Here are the 6 Blogging Trends to Prosper This Year 2022.
Each month, 8.2 million blog entries are published worldwide, and the talent pool is only rising. You must keep up with the current blogging trends and content marketing methods to stay competitive.
Here are some of this year's major blogging trends, as well as quick and easy strategies to incorporate into your blogging strategy.
Blogging Trend #1: Visual Content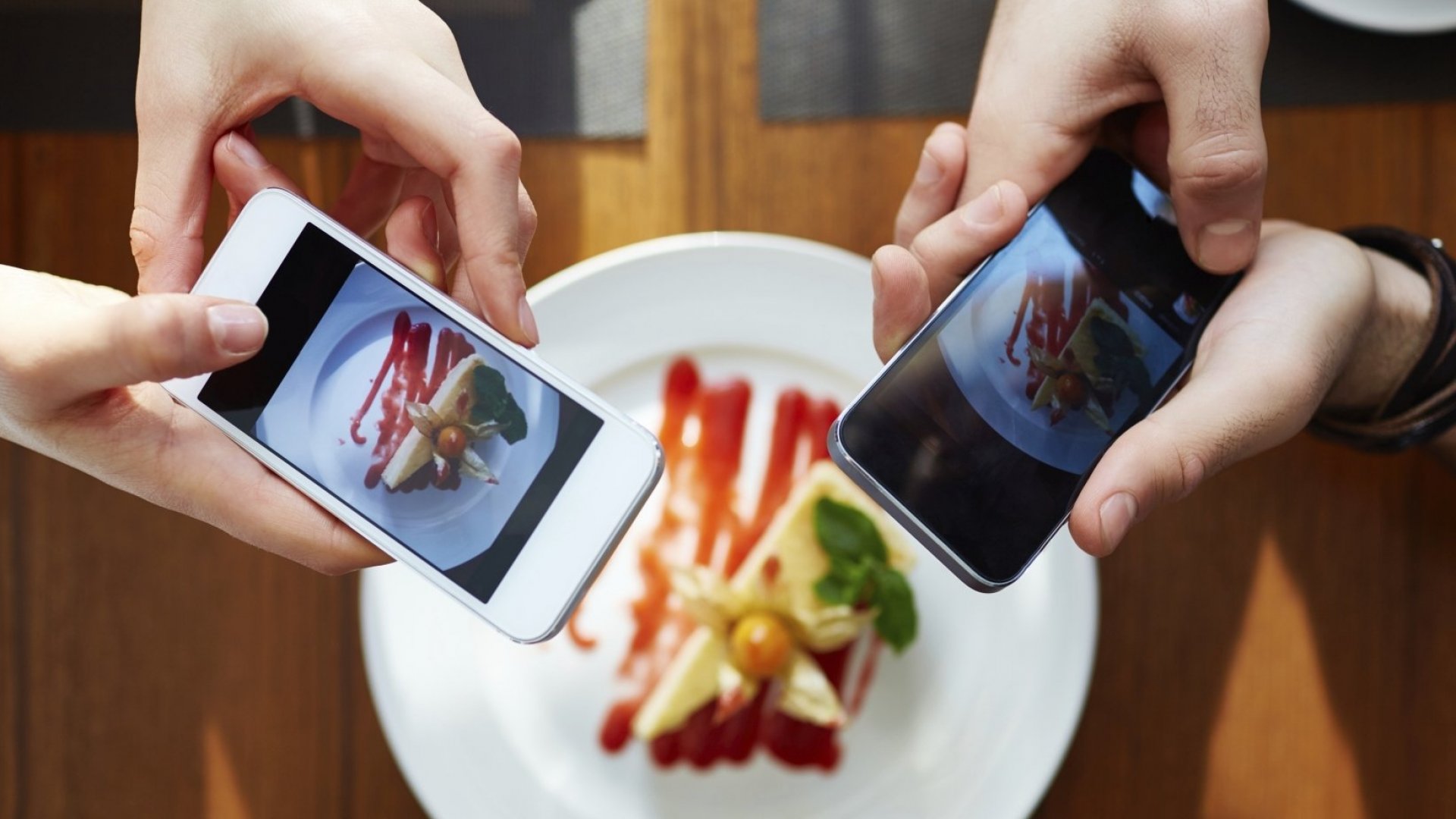 No blogging trends list would be complete without reminding you of the importance of visual content.
There's no doubt about it; visual content is on the rise. Studies have shown that readers can recall 65 percent of the visual content they've seen, even three days later.
That's a big boost for your brand's visibility and retention.
As blogs become longer and more detailed, design and interactivity grow in importance. Visual content can offer readers a way to scan content without reading it all the way through.
Only 16 percent of online readers take in content word-by-word. The rest are scanning, looking for quick and efficient information.
If you want readers to stay on your page, be engaged, and promote your content on other platforms. This will make your information easy to scan and remember – simply by using visuals.
Using Visual Content in Your Blog Posts
Adding images and videos to your content breaks up long paragraphs of text and allows your audience to interact with it in a new, more responsive way.
---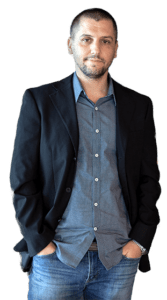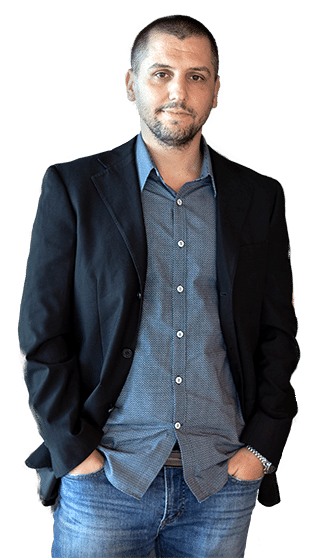 See How My Agency Can Drive Massive Amounts of Traffic to Your Website
SEO – unlock massive amounts of SEO traffic. See real results.
Content Marketing – our team creates epic content that will get shared, get links, and attract traffic.
Paid Media – effective paid strategies with clear ROI.
---
When developing an appealing blog, it's usually better to include original content, but stock photos can still be helpful. For example, an infographic allows viewers to digest your content without reading the entire article quickly.
Here is a great infographic example from Oberlo.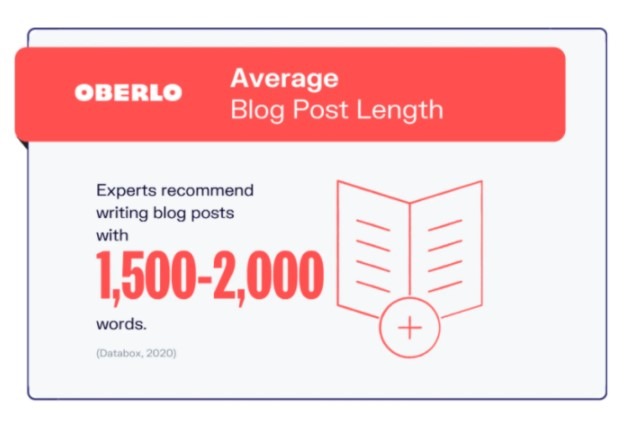 Similarly, video content is one of the most popular blogging trends this year, as it allows readers to interact with your posts in a more engaging way.
People watch an average of 2.5 hours of video material every day, according to Wyzowl surveys, so incorporating video content into your blog is an excellent way to increase the number of time users spend on your sites.
Blogging Trend #2: Affiliate Marketing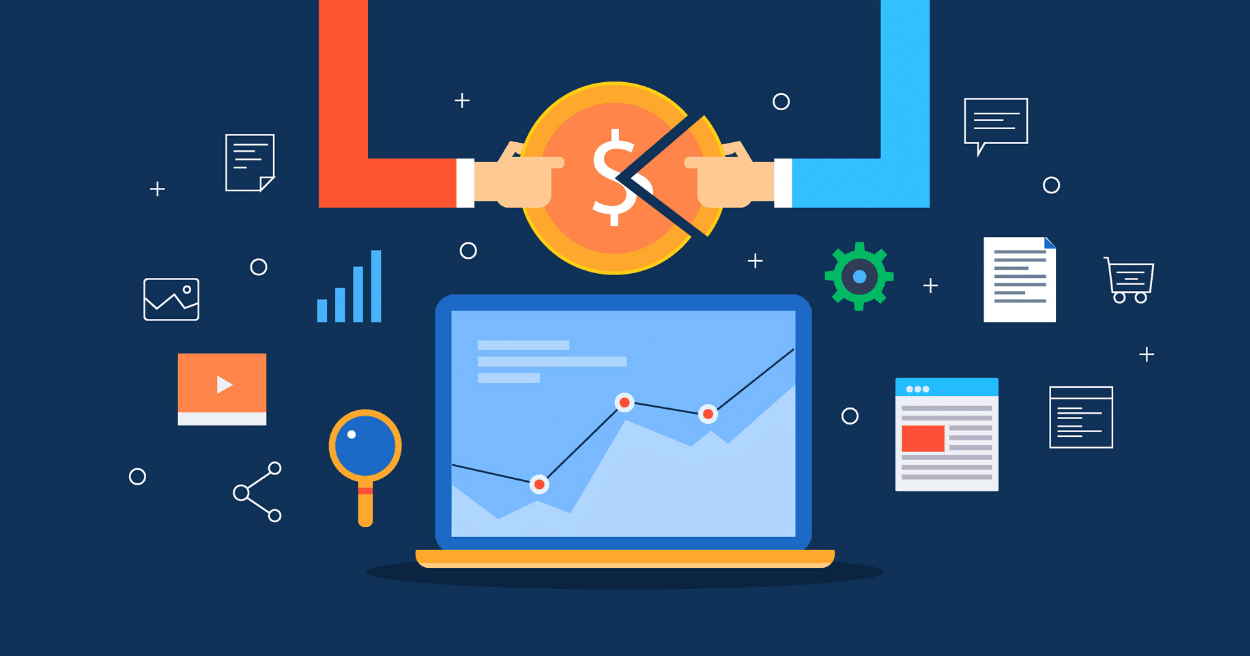 The use of affiliate marketing links in your blog material is another key aspect of today's blogging trends.
Outside of your website, affiliate marketing helps you construct a continuous sales funnel.
Suppose you're a B2C company and want to publish a product review post for a blogger, for example.
You may then give a discount to their followers if they buy something from that post.
This not only expands your sales reach but also exposes you to new audiences.
In the United States, blogs account for more than 40% of all affiliate revenues, earning affiliate marketers an average of $65,800 each year.
It's no wonder affiliate marketing is one of the hottest blogging trends of the year. So how can you take advantage of this technique?
Using Affiliate Marketing on Your Blog
Consider using affiliate marketing tactics while building a blog.
If you're referring to a company's product or service, check to see if they have any affiliate programs that you may join. A simple Google search for "affiliate program" + "product" will provide results.
Your outcomes will be determined by how well you sell a product you are familiar with and enjoy.
It's true that no one wants to listen to a sales presentation. Other blogging tactics, such as SEO and graphic material, should be used to create a successful affiliate blog that is instructional and interesting.
It's also worth noting that the Federal Trade Commission (FTC) requires you to declare any affiliate programs in your post, which you may accomplish with a simple byline.
Blogging Trend #3: Critical Readers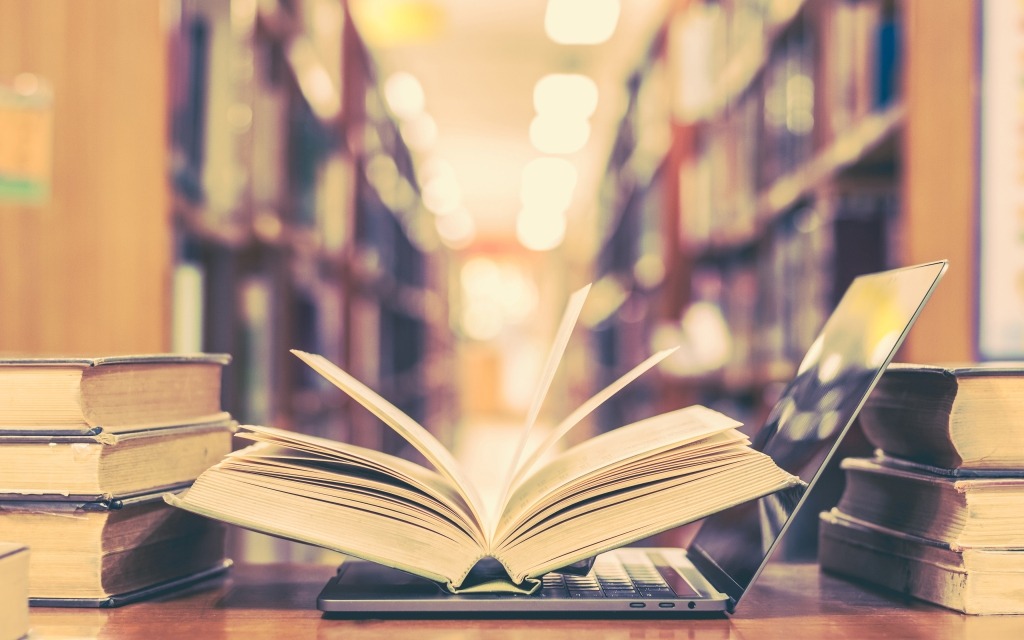 Today, one of the more relevant blogging trends is the inclusion of critical readers in your audience pool because public perception of online content is changing.
With terms like "fake news" and increased competition for content, readers are less willing to trust content that isn't reputable.
Today's reader wants to know that the information they're reading is true and fair. They expect figures, citations, and sources to back up their statements. You should also keep in mind the vast amount of content available on the internet.
With each passing year, a more significant number of people and brands enter the blogging world.
You must write validated and well-sourced content to stay competitive and maximize your SEO.
Writing for Critical Readers
Writing logical, truthful, and high-quality content that uses authoritative sources and consistent citations is essential.
Making baseless, unverified claims is an excellent way to lose your readers. Not only that, but bad sources can negatively affect your SEO and overall page authority.
Here are a few easy tips to follow when writing for critical readers:
1. Write honest content that is backed by reputable sources.
2. Use backlinks to cite sources or include them as footnotes.
3. Do not make any claims you cannot prove.
4. Do not promise anything you can't deliver.
The biggest takeaway is to avoid writing anything that isn't true or can't be verified with accurate sources.
Losing credibility can be a big hit to your business. Stay informed and improve your brand integrity.
Blogging Trend #4: Mobile-First Format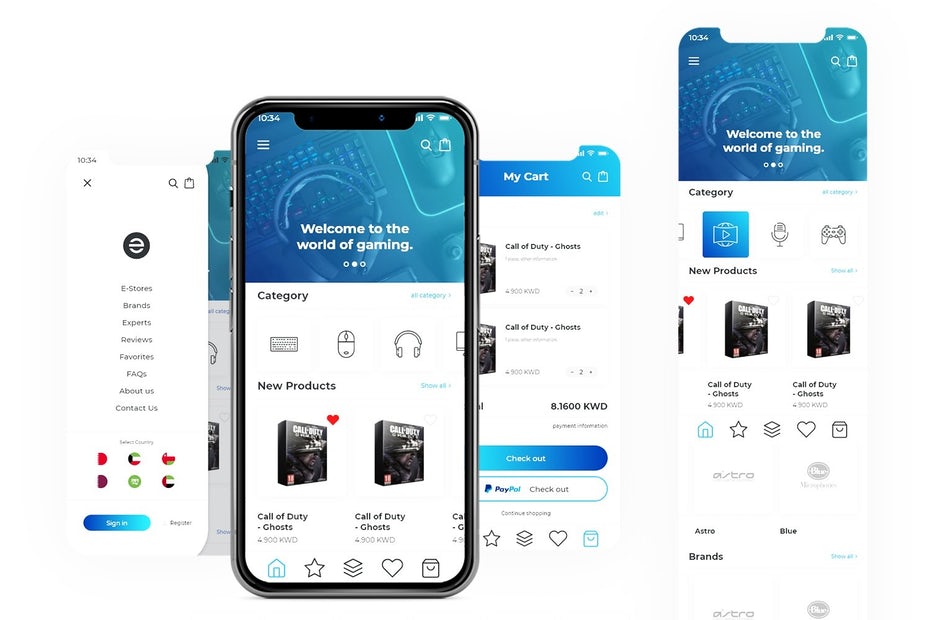 Mobile-first formatting is one of the most popular blogging trends, but it's not going away anytime soon. Everyone nowadays reads on the internet using their phone.
Your customers consistently access the web from their phones, from news stories in your Facebook feed to swipe-up blogs on Instagram.
You must make mobile-friendly versions of your website, blog, and any other digital content you publish. Anyone does not want to read a pixelated article or be chopped off from their screen when they click on it.
You risk people logging off before they get a chance to read your material if you don't have mobile optimization in place. According to a study conducted by Small Biz Genius, 88 percent of customers who have had a terrible experience with a website will not revisit it.
Writing in a Mobile-First Format
When creating mobile-friendly content, it's essential to consider how your content will look on a mobile screen.
One sentence on a desktop screen can look like a paragraph on mobile.
Therefore, breaking up your paragraphs, using short sentences, and ensuring your website is optimized for mobile are very important.
Here are a few other points to consider:
make navigation as easy as possible
make your content easy to scan
ensure the on-page loading time is fast
use a mobile responsive web theme
don't use text wrapping for images
As always, writing simple, accurate, and concise content can improve your overall mobile accessibility.
example of content marketing blog on neilpatel.com blogging trends
Blogging Trend #5: Estimated Reading Time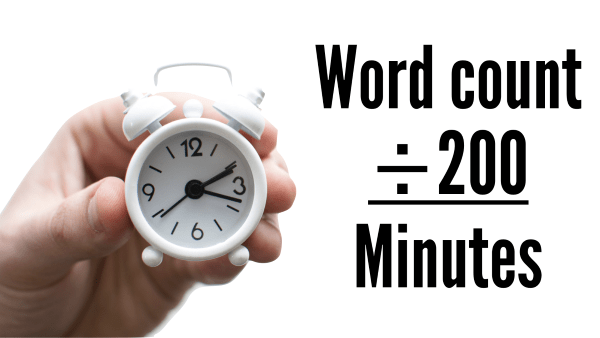 Estimated reading times are another repeating issue in modern blogging trends.
By setting expectations from the start, estimated reading time can increase reader engagement.
You might save that blog for another day if you know it takes 15 minutes to read a blog, and you only have 10 minutes before your next meeting. Similarly, if a blog takes two minutes to read, you may be enthralled by the article's short length and decide to read it right away.
According to Tempesta, readers were 40% more engaged with blogs that mentioned an expected reading duration.
Using Estimated Reading Times in Your Blog
Most individuals read at an average of 200-250 words per minute.
Divide the number of words in your article by 200 or 250 to get an idea of how long it will take to read your blog.
When estimating reading times, always round it up. Consider this: if it takes you 1.7 minutes to read your blog, count it as 2 minutes. This ensures that your readers' expectations are met and that they are more likely to read your entire blog.
You can also utilize online calculators to assist you, such as the Read-O-Meter or the Decimal to Time Calculator. Plugins for some site hosting providers, such as WordPress, can help you estimate how long it will take you to read a book.
Blogging Trend #6: TL;DR Summary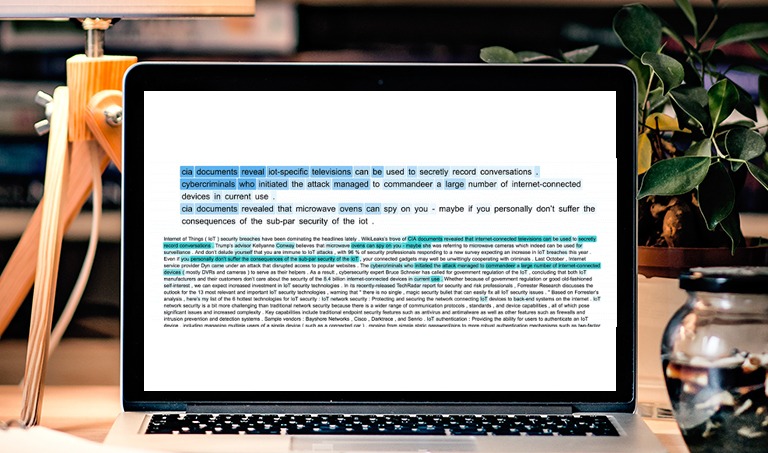 One of the latest blogging trends you shouldn't miss is the "too long; didn't read" summary.
These summaries, often known as TL;DR, serve as a summary of your blog, giving readers essential information without forcing them to skim, scan, or read the entire article.
As global attention spans continue to shorten, this is critical in blogging trends.
A study by Microsoft found that global attention spans have been declining since 2000, with the average person's attention span now resting at a mere eight seconds.
You can appeal to the new generation of online readers by putting a TL;DR summary at the top of your blog.
TL;DR summaries can also positively impact your SEO, as they answer questions for readers clearly and distinctly. For example, if a customer is looking for consulting services, they don't want to read an entire post to get to the recommendations at the bottom.
Search engines can use your TL;DR at the start of your post as a summary in search results (although there's no assurance that they'll do so).
Answering user questions right off the bat can improve your ranking and get you more clicks.
Adding TL;DR to Your Blog Posts
TL;DR should be the first thing customers view when they visit your site.
At the top of your blog article, you can include this as a bulleted list or a paragraphed summary. To interest your reader and draw attention to your content, always have a captivating headline in your TL;DR.
Similarly, you should keep your points short, simple, and to the point. This is not the place to compose a lengthy essay.
Keep employing a TL;DR formula that works for you if it works for you. Your content will be consistent and reliable if you use a common format throughout your blogs.
TL;DR services are now also available on the internet. TLDR, for example, claims to be able to summarize an article with a single click. For comparable services, you may also utilize TL;DR-ify.
---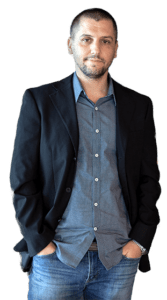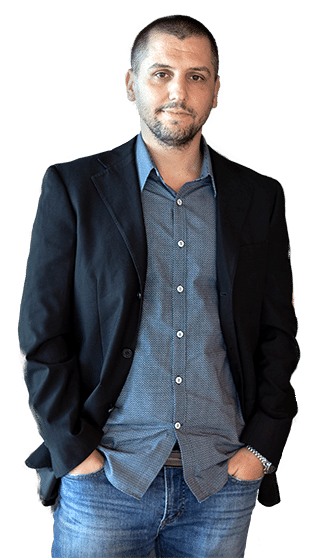 See How My Agency Can Drive Massive Amounts of Traffic to Your Website
SEO – unlock massive amounts of SEO traffic. See real results.
Content Marketing – our team creates epic content that will get shared, get links, and attract traffic.
Paid Media – effective paid strategies with clear ROI.
---
Frequently Asked Questions on Blogging Trends
Is blogging a dying trend?
Although consumer preferences are definitely leaning towards visual content, blogging is still a perfectly valid content marketing strategy. Using images, videos, graphics, and infographics in your blog post will help you engage your audience, increase retention times, and meet all audience tastes.
Is blogging still popular in 2022?
Many authors and marketers who want to represent themselves as industry experts are turning to blogs, which are becoming increasingly popular. On the internet, there are around 600 million blogs now active.
How is blogging used in marketing?
Blogging, when used in combination with SEO, can assist boost the number of visitors to a website. As a result, content marketers can control brand perceptions and increase brand visibility.
Blogging has become an essential part of many sales funnels, and effective CTAs can help people sign up for mailing lists or even buy things.
Conclusion: Blogging Trends
How will you put some of the newest and best blogging trends into practice now that you've learned about them?
If your goal is to create a better content marketing strategy, you should be including most, if not all, of these blogging trends.
You might focus on mobile-first formats or visual content to increase your SEO.
In the end, each of these blogging trends can lead to new prospects for success.
What is the most exciting thing about blogging trends to promote your company?