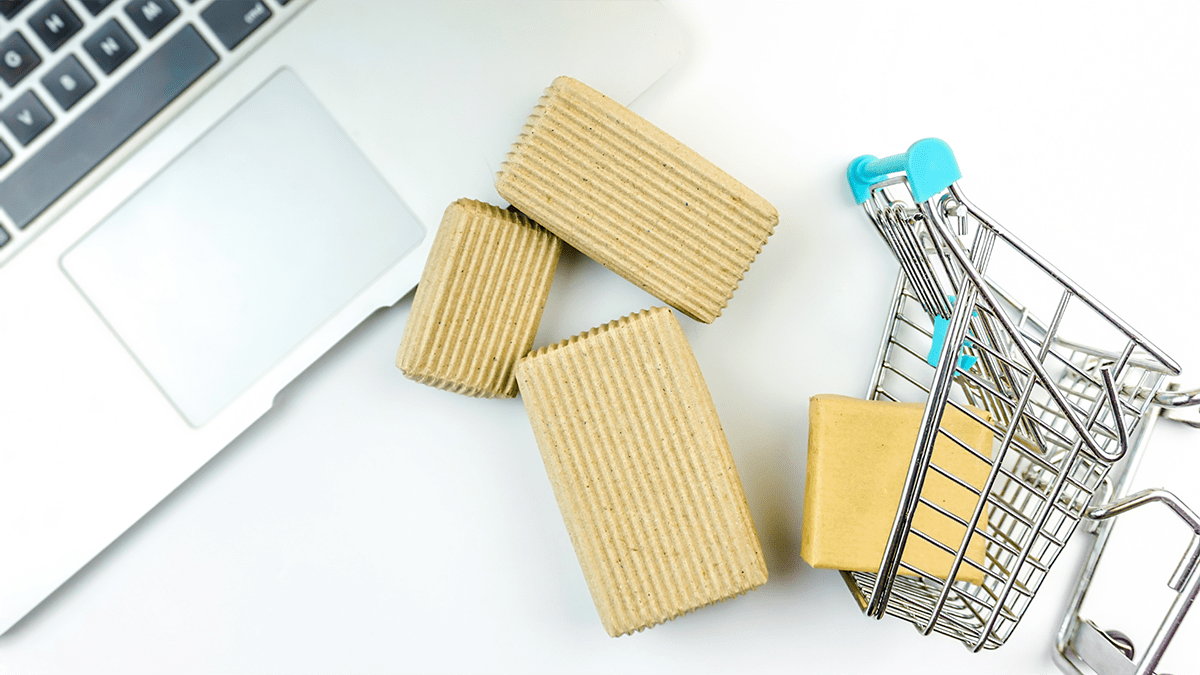 This post may contain affiliate links. Click here to find out more about this.
For an e-commerce business, shopping cart abandonment is the most common and inevitable scenario.
A ReadyCloud study in 2018 stated that 75.52% of carts are abandoned every year. That means that only 1 in every 4 customers finishes their purchase.
Despite this loss of sales, most e-commerce marketers are targeting these lost customers with nothing more than retargeting ads.
There is a lack of proper marketing strategy to target these potential customers early in the buying process. The shoppers are simply retargeted later with Facebook Ads alone.
Although retargeting is an effective way to recover lost revenue, the most important tactic I've found for tackling shopping cart abandonment is to send cart recovery emails.
Cart abandonment emails are not just highly conversion-centric, they are also personal, re-engaging shoppers with a human touch. These emails have a high open-rate and click-through rate compared with promotional emails.
Also, email marketing has been shown to have a better ROI than social media marketing, SEO, and content marketing, which is why email marketing is a key part of the marketing strategy of every e-commerce business.
But, most of these online retailers do not have a properly crafted email strategy for cart recovery.
5 Steps to Building a Cart Recovery Email Strategy That Will Increase Your Conversions
1. Segment and Conquer email-cart-segmentation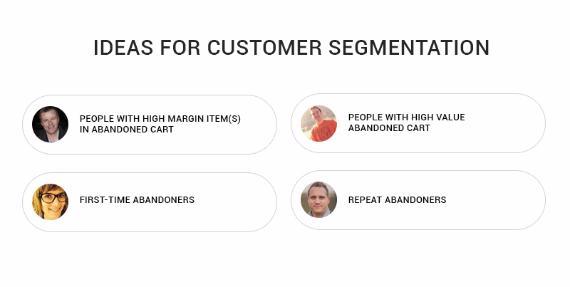 The success of an email campaign is directly proportional to its relevance. When subscribers receive personalized emails, they are more likely to take the desired action. Your cart recovery emails are no exception to this rule.
But, when it comes to abandoned cart emails, most marketers believe that handing out discount coupons to every abandoner can solve their problem. Unfortunately, that's not going to happen. Why? Because to recover these lost carts, you have to address the intent of the abandonment.
---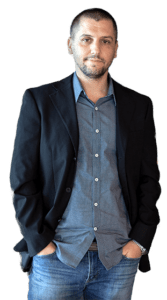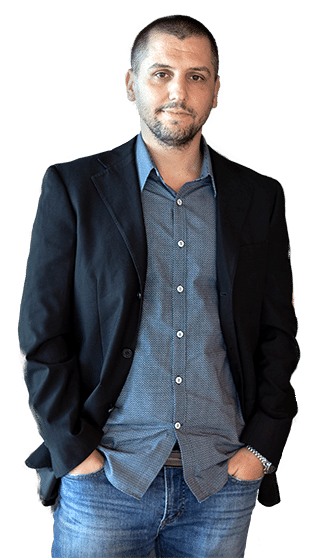 See How My Agency Can Drive Massive Amounts of Traffic to Your Website
SEO – unlock massive amounts of SEO traffic. See real results.
Content Marketing – our team creates epic content that will get shared, get links, and attract traffic.
Paid Media – effective paid strategies with clear ROI.
---
Now, the question is, how do you do that?
Well, segmentation is the key to slicing and dicing your cart abandoners so that you can follow up with customized messages based on where they are in the customer lifecycle. The reason a first-time shopper might abandon their cart can be different from the reason a loyal customer might not complete their purchase. And that reason can vary from site to site, industry to industry, and region to region.
By segmenting your abandoners into different categories like first-time abandoners, repeat abandoners, and existing customers who abandon, you can send more relevant messages.
Remember, cart recovery is a battle, and segmentation is the sword that can help you win the battle.
2. Craft a Unique Subject Line
When an email lands in your inbox, how do you decide whether to act on it or not?
If you like the subject line, and if you trust the sender, you will open it. If not, the chances are high that you won't open it. 35% of email recipients open an email based on the subject line alone.
Your emails are unique. Your subject lines should be, too.
When recipients read your subject lines, they should be reminded of what they left behind. A well-written subject line can go a long way toward piquing the interest of reluctant customers.
So, don't be lazy when crafting your subject lines for cart recovery emails. Depending on what is triggering (discussed in step 5) in the email, you can include urgency, scarcity, or emotions like anxiety to influence hesitant shoppers.
Craft your subject lines to convey your call to action in a way that whets the appetite of your subscribers. But, being direct doesn't mean you can't be creative.
Here are a few subject lines that have caught my eye:
Stock availability count less than 3
Warning: Unattended items in your bag may be eaten by gnomes
Had your eye on something? Enjoy free delivery at Liberty.co.uk
Also, make sure to optimize your subject lines for mobile as more than 55% of emails are opened on a mobile device these days.
And, keep your subject lines short. It's advisable to keep them under 30 characters as the average mobile screen has room for only 4-7 words max.
3. Don't Be Fooled by Statistics
Timing is everything when it comes to recovering your lost carts.
According to statistics, 90% of your leads go cold within an hour. But, before you automatically follow that statistic, consider the type of product (perishable or non-perishable), ticket size, etc., and then decide when you will send your email.
For example, if someone has abandoned a smartphone in their cart, they might need more time to finalize their purchase. But the same rule doesn't apply when a shopper has left a shirt in their cart.
4. Be Sure Your Emails Are Responsive
You can create a great email that includes rich product images, compelling copy, a good offer, and a good CTA.
However, if it's not responsive across all devices, such as laptops, tablets, and smartphones, it's not going to increase your conversions.
Being responsive is the key to making the customer experience seamless because people are checking their emails on different devices, mostly mobile.
How optimized your emails are for these devices will play a significant role in determining whether or not people will complete their purchases.
5. Send a Series
While a single cart recovery email can boost your conversions, sending 1 or 2 follow-up emails can get the most out of your cart recovery campaigns.
We recommend a series of 3 emails be sent at pre-determined time intervals. The first email, triggered within an hour, could be a gentle nudge reminding customers they've left something in their cart.
If the first email does not persuade customers to complete the purchase, then a second email could be triggered with the aim to induce urgency.
---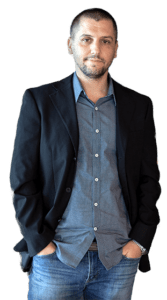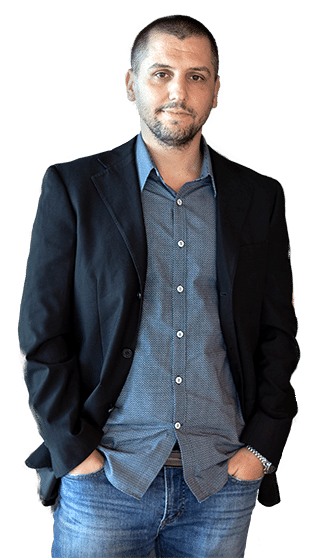 See How My Agency Can Drive Massive Amounts of Traffic to Your Website
SEO – unlock massive amounts of SEO traffic. See real results.
Content Marketing – our team creates epic content that will get shared, get links, and attract traffic.
Paid Media – effective paid strategies with clear ROI.
---
And, for those customers who still don't convert, a third and final email could be triggered to persuade them with an incentive to complete their purchase.
Follow-up emails can also be triggered by product inventory levels in the cart. For example, if the number of units of the product in inventory drops to a certain number, that could trigger an email.
Here is an example of a 3-email series cart recovery campaign: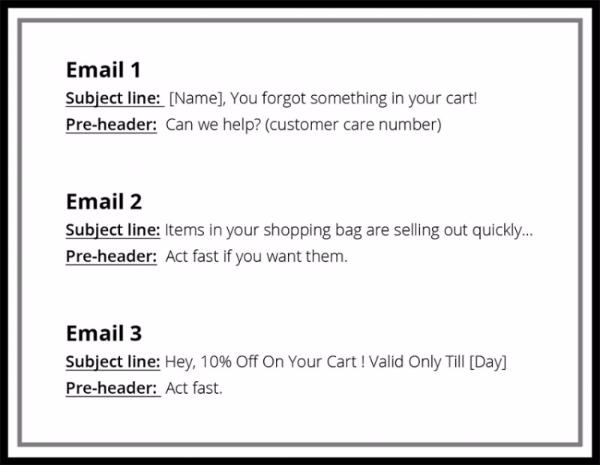 But, don't be tempted to blast your abandoners with too many emails without testing the impact of these additional reminders in your cart series.
Also, personalize these recovery emails based on customer actions and optimize accordingly. For example, by including relevant recommendations based on the products in the cart, you can even upsell/cross-sell.
Customize Your Cart Abandonment Emails Based on Customer Lifecycle
To aid your cart recovery efforts, you should customize your email messages according to the various stages of the customer lifecycle.
For example, if a repeat customer abandons his shopping cart, instead of sending a friendly reminder, you should ask him if he faced any issues during checkout.
Also, for these customers, don't fork out cash to incentivize the purchase lest you risk conditioning them for a discount on purchase every time. Ideally, you should test a number of customized approaches to get better results.
And, don't forget to test the ideal number of cart recovery messages for every stage.
Are you going to start sending emails to people who abandon their carts?